PARTNERS
The Overberg Crane Group has partnered with the following organisations:
OVERBERG RENOSTERVELD CONSERVATION TRUST
This Trust works to save renosterveld, one of the most threatened habitats on Earth. The Trust has partnered with the Overberg Crane Group, and together they offer extension support to land users and others, to raise awareness of the region's unique biodiversity. www.overbergrenosterveld.org.za
BIRDLIFE SOUTH AFRICA
BirdLife South Africa's main goal is the conservation of South Africa's birds and their habitats. www.birdlife.org.za
ENDANGERED WILDLIFE TRUST
The EWT is a non-profit conservation organisation that promotes sustainable living. It has a number of awareness raising programmes, and undertakes research, fieldwork and direct engagement with stakeholders. www.ewt.org.za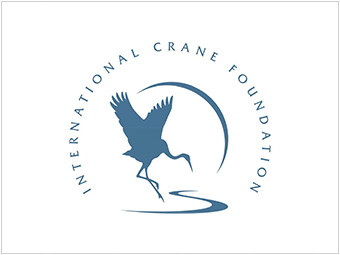 INTERNATIONAL CRANE FOUNDATION
The International Crane Foundation works worldwide to conserve cranes and the ecosystems, watersheds and flyways on which they depend. www.savingcranes.org
CAPENATURE
CapeNature is the conservation authority of the Western Cape – responsible for protecting the province's biodiversity. www.capenature.co.za
NUWEJAARS WETLANDS SPECIAL MANAGEMENT AREA
The NWSMA has brought 25 landowners and the community of Elim together, to farm sustainably while conserving the rich biodiversity of the Agulhas Plain. www.nuwejaars.com
AGULHAS BIODIVERSITY INITIATIVE
ABI is a landscape initiative, where partners work together to encourage healthy productive natural landscapes. ABI is currently set up as a voluntary association. www.agulhasbiodiversity.com
ANIMAL DEMOGRAPHY UNIT
The ADU is the research unit of the University of Cape Town, and works to understand animal populations better, and therefore also how to best conserve animals. They undertake long-term monitoring projects, statistical modeling and interpretation of results. www.adu.org.za
DR ROB SIMMONS
Rob is a behavioural ecologist, conservation biologist and ornithologist specialising in the ecology of raptors and other fauna, including cats. He is an Honorary Research Associate at the Percy Fitzpatrick Institute at the University of Cape Town. He also hosts a Black Harrier blog.
www.blackharrierspace.blogspot.co.za/2016/01/x-raying-black-harriers.html
BARTON WINES
Barton Wines is a wine farm set in the Kogelberg in the Botriver Valley. The winery uses the Blue Crane as its logo, and donates a percentage of its sales to the Overberg Crane Group. www.bartonvineyards.co.za
NATIONAL LOTTERY DISTRIBUTION TRUST FUND
The NLDTF awarded a grant to the Overberg Crane Group in 2008 – a grant that played an important role in securing the Crane Group's work for the following seven years.
The Overberg Crane Group has also enjoyed great support and donations from a number of friends
Dale & Mel Elliot
Riviersonderend Quilting Guild
Caledon Tourism Office
Engen
Agulhas Wines
Cape Hunt
Somerset West Motor Club
Overberg Explorer
FNB
Goedverwacht Wines
Bayer CropScience
Hermanus Animal Hospital
Swellendam SPCA
Bredasdorp Diere Kliniek
Animal Anti-Cruelty League – Bredasdorp
PHOTOGRAPHY
Thank you to our partners and friends for the photographs used on this site: Sharon Brink, Warwick Tarboton, Odette Curtis, The Overberg Renosterveld Conservation Trust, Andre Botha, Anton Odendaal (BirdLife Overberg), Rob Simmons, Jessie Walton and Heather D'Alton.
HOW YOU CAN HELP
You can get involved in conserving our birds in the Overberg.
DEAD OR INJURED BIRDS
Blue Cranes and other birds are often found dead or injured in the Overberg. Please report dead or injured birds to our OCG Extension Officer, Keir Lynch by email to support@bluecrane.org.za or phone 084 369 0969.
REPORT RINGED BIRDS
Hundreds of Blue Cranes have had rings placed on their legs over the years. We use these rings to identify Blue Cranes. With this information, we can learn more about them. If you see a Blue Crane with rings on its legs, please let us know.
SUPPORT
The Overberg Crane Group is the only organisation dedicated to protecting our Overberg's birds, like Blue Cranes and Cape Vultures. We need your help to protect our threatened bird species from possible future extinction.
BIRDLASSER APP
There's a convenient way for bird lovers to note the birds they see – using the BirdLasser app. You can download the BirdLasser app to your cellphone. It's also a great tool for bird lovers to keep accurate records of their sightings